The past decade has seen a substantial increase in rail freight in Australia. Capital investment like the Southern Sydney Freight Line and conversion of the Victorian North East line to 1435 mm standard gauge is paying off. Allied Pinnacle has a siding just south of Kensington station, and Southern Shorthaul Railroad (SSR) currently has the contract to deliver their wheat. SSR uses a pair of S class "bulldog nose" locomotives from the 1950s coupled back-to-back to operate this service. Right now they're using S302 and S317, but they were using S312 earlier in the year.
S302 is named after the pioneer Edward Henty. Here it is at Kensington, in orange and grey livery: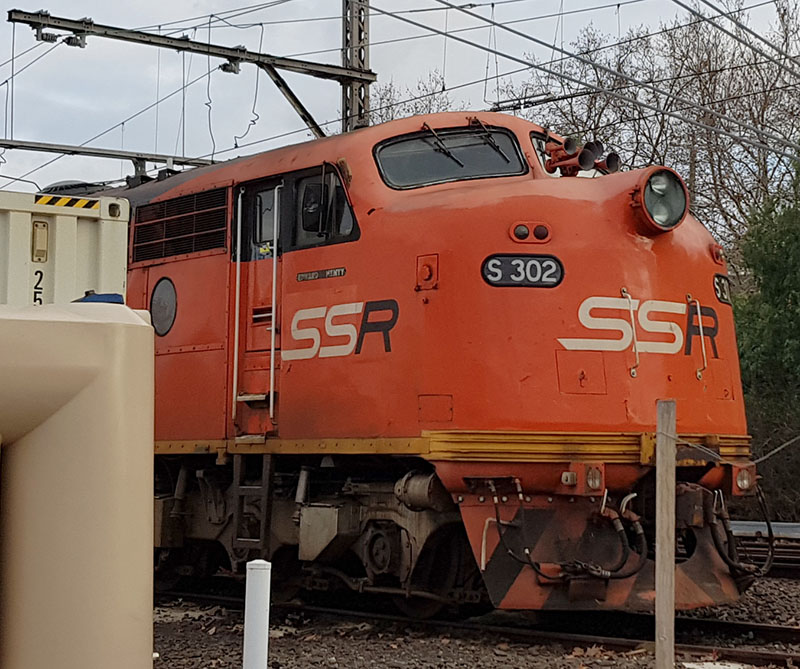 S317 was the last S class locomotive to be delivered, and was named after Sir John Monash. S317 has been involved in two major accidents: it was rebuilt after a head-on collision with X33 in 1967, and collided with the read of the Spirit of Progress at Barnawartha in 1982 killing the crew. Here it is at Kensington: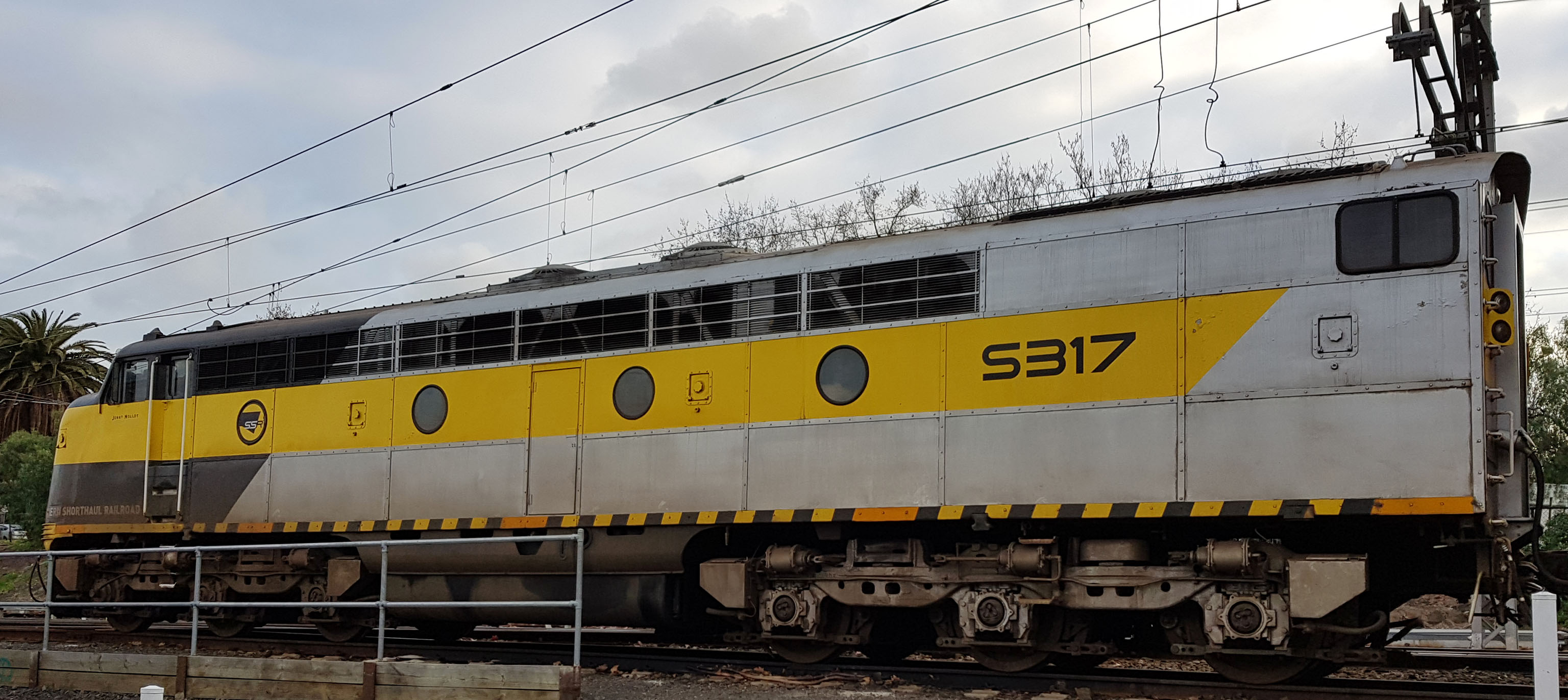 Wait! What's that below the cab window? It doesn't have the old Sir John Monash nameplate any more. It seems to be named Jenny Molloy now! Who's Jenny Molloy? Whoever she is, she definitely isn't as well-known as Sir John Monash. She does have the same initials, though. Here's a view of the nose: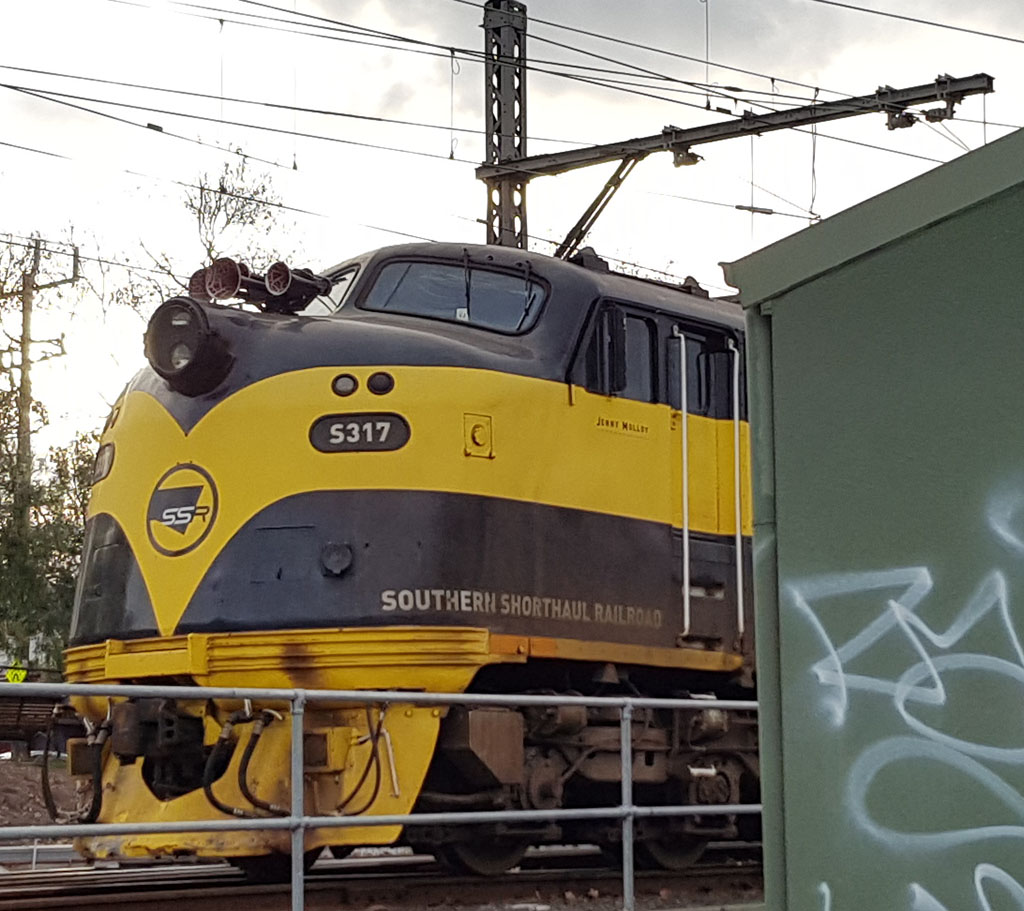 Interesting paintwork inside the horns, too. If anyone knows more about the renaming of S317 or who Jenny Molloy is, I'd love to hear about it. Did the old name have too many bad connotations? Was the new name intentionally selected to have the same initials? Does the new name lift a jinx?